Used in a staggering 50% of consumer products, demand for palm oil is skyrocketing worldwide. Yet, unethical sourced Palm oil destroys rainforests and harms the planet. Asia Pacific countries such as Malaysia and Indonesia are the top producers, contributing 80% to the global market.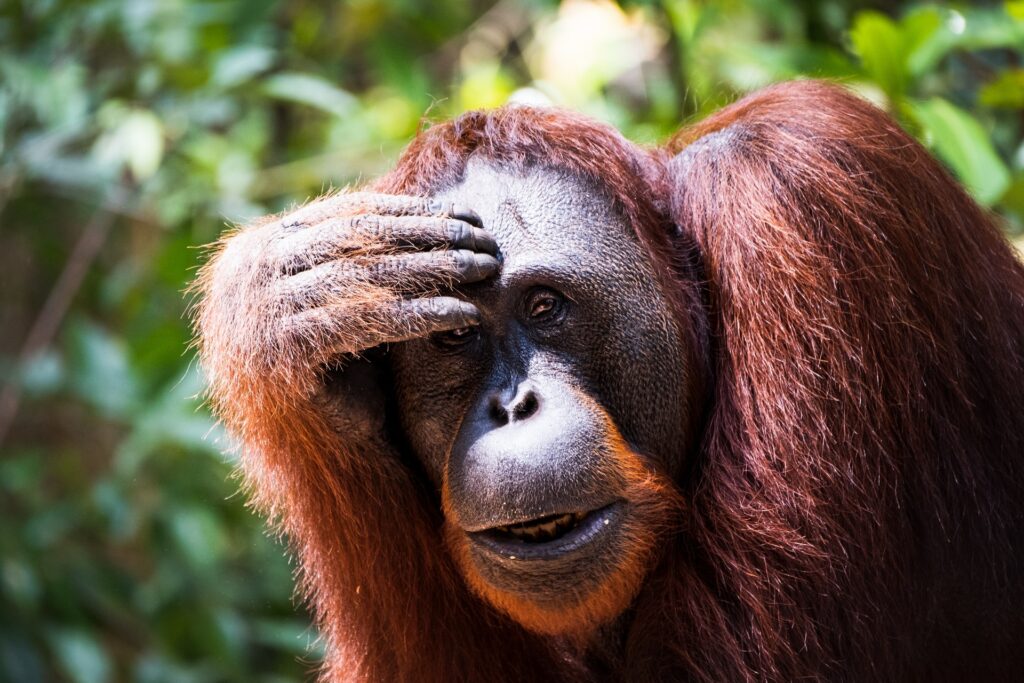 Keeping score
WWF's 2021 Palm Oil Buyers Scorecard finds many influential brands do not prevent damage to natural habitats.
The sixth edition of the scorecard examined 227 major retailers, consumer goods manufacturers, and hospitality companies across the globe on their commitments and actions for a sustainable palm oil industry.
So, how did they do?
John Lewis Partnership came top in the UK, 'leading the way' on sustainable palm oil. The Co-operative Group UK, Unilever, Tesco, and Saputo Dairy UK are well on the path to sustainable sourcing.
The John Lewis Partnership shows what can be done. Alongside global brands, Arla Foods, and The Estée Lauder Companies, John Lewis Partnership jumped in just a year to fourth place globally.
Lack of openness
In contrast, 11 UK companies failed to provide information on palm oil usage and sustainability efforts. This included healthcare giant Glaxo SmithKline and the Wetherspoons pub chain. Globally, a third of companies failed to respond.
Katie White, Executive Director of Advocacy and Campaigns at WWF, said on presenting their report:
"A few companies have made impressive strides to eliminate unsustainable palm oil from their businesses to protect nature. Moreover, they have shown their competitors that it can be done."
Failing to act on promisses
Despite long-standing commitments to eliminate destructive palm oil supply chains, many global brands are not acting on their promises.
We won't forget the companies that don't step up – with so much at stake, there is no room for inaction or half measures"

Katie White, Executive Director of Advocacy and Campaigns at WWF
So, achieving environmental sustainability requires much more progress from all parts of the palm oil industry worldwide.
Low score for Europe and UK companies
This year, UK companies scored an average of just 14.4 out of 24. This is slightly higher than the international average of 13.2 points and on par with the European average of 14.1. While so much more could be done, it requires greater openness on sourcing.
Most companies lack policies to check palm oil is free of deforestation or human rights abuse. Seven out of 10 have committed to addressing deforestation in their palm oil supply chains, and nine out of 10 to protecting human rights. However, only a handful apply these commitments to all ecosystems and the people most at risk from unsustainable palm oil production. So, unethically sourced palm oil continues to grow.
Half of the responding companies are not sourcing 100% RSPO (Round Table for Sustainable Palm Oil) certified sustainable palm oil. In addition, only a quarter check suppliers meet sustainability promises. 
Sustainable Palm Oil
WWF's scorecard also examines actions for a sustainable palm oil industry. Encouragingly, just over half of companies actively participate in sustainability platforms, including the Palm Oil Transparency Coalition (POTC) and the GCF Forest Positive Coalition. Also, four out of ten companies invest in projects supporting real change, building the capacity of smallholders, and forest protection.
After a decade of inaction by many, this is a positive shift that all companies should adopt as quickly as possible.
Source: WWF